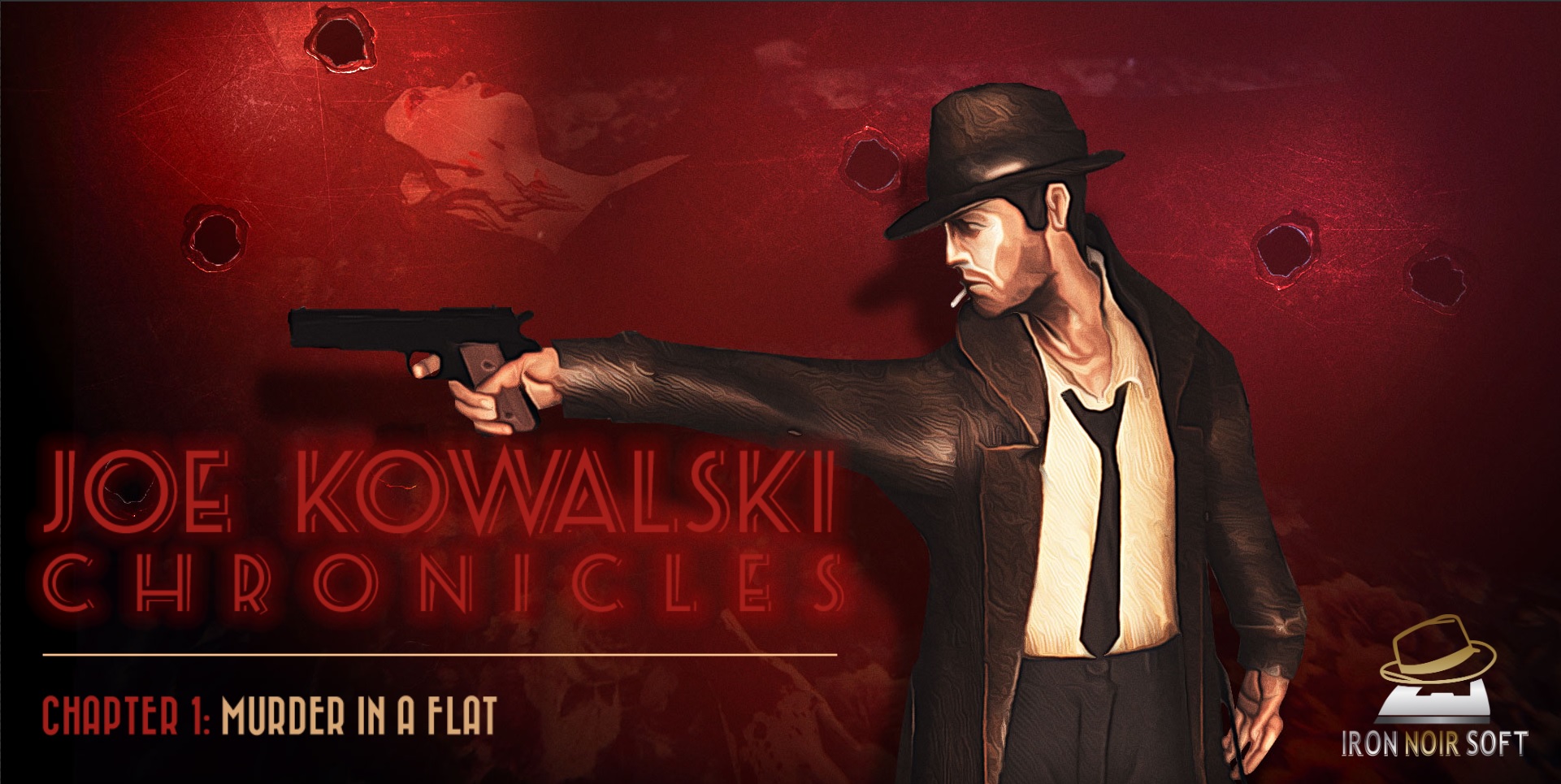 Joe Kowalski Chronicles - Murder in a flat
About
Joe Kowalski Chronicles is a neo noir point and click adventure game. It's dark mystery with horror elements.
Gameplay
"Joe Kowalski Chronicles - Murder in a flat" is short prequel to series expect around 45 min of gameplay and a good fun. Game uses standard point and click gameplay such as movement, action menu for interactions, and basic inventory. You can also pull out a gun when simple talk can't solve problems (exactly like in Blade Runner from '97), just be careful not to shoot someone. Also rare are quick action scenes which are there mostly to make some kind of choice.
Story
Simple story follows this prequel, detective Joe Kowalski is called on a crime scene in his neighborhood. Crime happend short time ago, woman has been brutally murdered and his job is to find killer. He's close by but who it is? Walk around through one floor of the building collect everything you can (don't worry all will be useful), pick up clues, combine them and find out truth about what happened to a woman.
Short trailer:
<UPDATE> another - new trailer is out:
Joe Kowalski Chronicles were published on https://adventuregamers.com/
It's under official news - there are some more details there about the game so check it out:
https://adventuregamers.com/news/view/40160
Official site:
http://joekowalskichronicles.com

twitter:
https://twitter.com/joekowalskichr1

IndieDB:
https://www.indiedb.com/games/joe-kowalski-chronicles-murder-in-a-flat